Tuesday, 11 Apr 2023
Introducing Vladislav Gradinari: The Rising Star of Snooker and Levels' Newest Sponsored Junior
---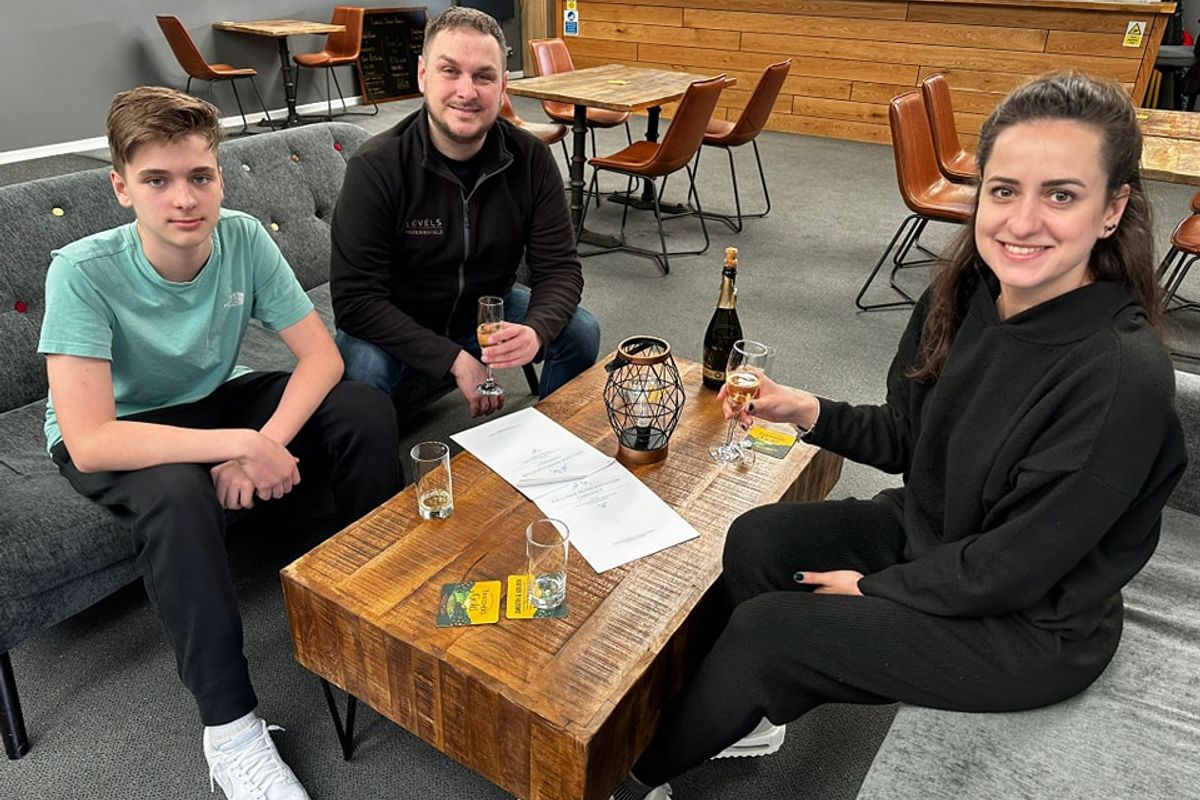 Vladislav with Levels' owner Kev Ellis and his mother Natalia
Levels is thrilled to announce that Vladislav Gradinari has officially joined our team as a sponsored and managed junior. Vlad, at only 14 years old, is already the current English Under 14 Champion and has been making waves in the snooker world with his impressive skills and talent.
In the recent European Under 18 Championship held in Malta, Vlad secured the third-place spot and was also the runner-up in the European Under 16 Championship last year. Vlad's latest achievement came at the 2023 World Snooker Shootout, where he made history by beating two professionals to advance to the third round. He also became the youngest player ever to win a televised ranking match, which garnered him headlines and attention from the snooker community.
As Vlad's new sponsor and supporter, we at Levels are genuinely delighted to have him on board and be a part of his journey towards becoming a professional player in the future. We firmly believe that with his dedication, passion, and hard work, Vlad will achieve great success in the snooker world.
We would also like to extend our heartfelt gratitude to Vlad's other new sponsor and supporter, Jacob Brian Tailors. Your support for Vlad's dreams and aspirations is greatly appreciated, and we look forward to working together to help him reach his full potential.
We welcome Vlad to the Levels family and wish him all the best in his future endeavors on the snooker table.
Ready to come and play?
---
Feel free to drop in to Levels Huddersfield anytime, but to guarantee your spot on one of our premium snooker or pool tables, we recommend giving us a call to make a reservation.