Friday, 3 Feb 2023
Stan Moody wins WSF Junior Championship
---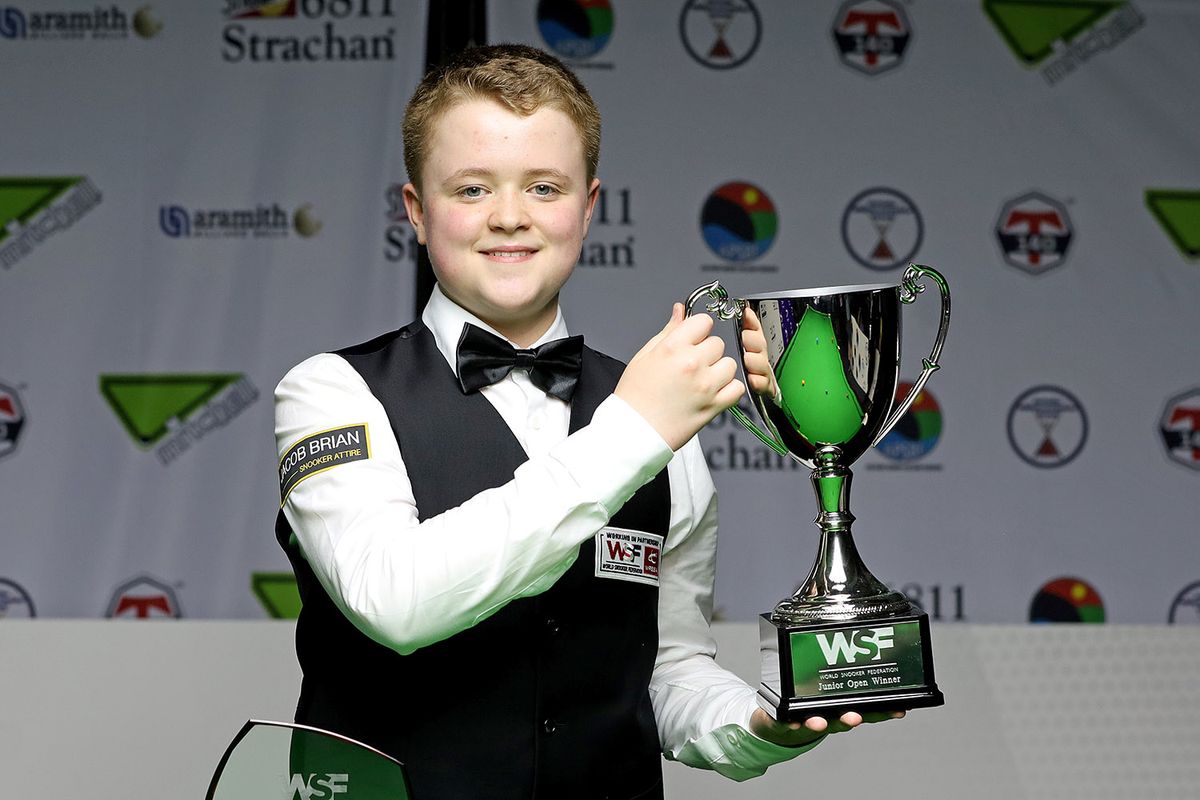 Stan Moody with the WSF Junior Championship trophy
We're proud to announce that Stan Moody has secured his place on the professional main tour after winning the WSF Junior Championship in Sydney. The 16-year-old from Halifax defeated Liam Pullen 5-1 in the final on Friday.
This victory grants Stan a two-year card to compete on the professional circuit in 2023/24 and 2024/25. He has been touted as a top prospect since his impressive performance in the 2022 Snooker Shout Out, where he beat Lu Ning 53-27 in the first round.
Stan has been based at Levels since we opened our doors in 2019 and can be seen practicing on our Star table or playing for one of our teams in the Huddersfield Billiards & Snooker Handicap League on Thursday nights.
We would like to thank Stan's sponsors, Jacob Brian Tailors and Collett & Sons, for their support.
We wish Stan the best of luck for the next two seasons and will be supporting him as he prepares for them.
Ready to come and play?
---
Feel free to drop in to Levels Huddersfield anytime, but to guarantee your spot on one of our premium snooker or pool tables, we recommend giving us a call to make a reservation.